Message of the Technical Programme Chairman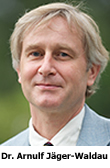 Dear Members of the Photovoltaic Solar Community,
From 27 to 29 March 2014, the first Africa Photovoltaic Solar Energy Conference and Exhibition will take place in Durban, South Africa. Solar Photovoltaic Electricity is a key energy source to meet the rapidly growing energy demand in Africa, which can not be met by traditional sources alone.
On behalf of the Scientific Committee it is my honour and pleasure to invite you to submit an abstract with your latest scientific achievements and findings. To guarantee the scientific quality of the programme, each abstract is scored by three independent reviewers from the global PV community before the topic organisers select the presentations.
The first Africa PVSEC is organized in Durban, South Africa, and highlights the fact that there is not only a rapidly growing African scientific community in the area of Solar Photovoltaic Power Generation, but that the installation of solar photovoltaic electricity generation systems is accelerating in many African countries.
Africa PVSEC is aimed as an international platform to present and discuss the latest scientific results as well as to network amongst each other and enhance the visibility towards industrial and policy stakeholders. For this reason the conference programme has three main topics, which cover the wide spectrum of photovoltaics ranging from fundamental material research to business and policy assessments.
I am looking forward to meeting you in Durban to present, follow and discuss the latest trends and developments in photovoltaics.
Dr. Arnulf Jäger-Waldau
European Commission, DG JRC, Ispra, Italy
AfricaPVSEC Technical Programme Chairman