In two weeks, from 27th to 29th of March in Durban, South Africa, over 200 leading experts, researchers, public authorities, representatives of International organizations, donors and NGOs will gather at AfricaPVSEC to present and discuss the latest scientific results and proposals for technical advancement in the solar-PV sector.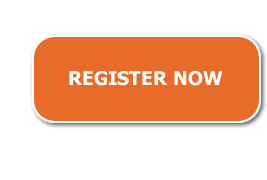 "The AfricaPVSEC conference presents a perfect platform to promote photovoltaic technology as a viable alternative source of energy in Africa. This conference and exhibition aims to enhance trade and business opportunities, linking African-based professionals, academics and their global counterparts for an open exchange of ideas and information among businesses, organizations and government agencies that will maximise PV adoption and proliferation throughout the continent" Prof. Vivian Alberts, Head of Steering Group, University of Johannesburg, Photovoltaic Technology Intellectual Property (Pty).

Please see below who will speak, what will be discussed, who is exhibiting and who is already registered at AfricaPVSEC.



Opening Speakers overview

Vivian Alberts, AfricaPVSEC Head of Steering Group, University of Johannesburg, Photovoltaic Technology Intellectual Property (Pty), South Africa

Tobias Bischof-Niemz, Energy Consultant, f.w. Eskom, South Africa

Robert Blair, Vice President Business Development, GCL Solar Energy, USA

Giovanni De Santi, Director, Institute for Energy and Transport (IE), European Commission JRC, Italy

Arnulf Jδger-Waldau, AfricaPVSEC Technical Programme Chairman, European Commission, DG JRC, Italy

Masaomi Koyama, Senior Programme Officer - Innovation and Technology, IRENA - International Renewable Energy Agency, United Arab Emirates

Irene Pinedo-Pascua, Renewable Energy Unit - Institute for Energy (IE), European Commission, DG JRC, Italy

Stefan Rinck, CEO, Singulus Technologies AG, Representing European PV Industry, Germany

Innocent Siziba, Portfolio Manager for the Green Fund at the Development Bank of Southern Africa, South Africa

Rong Yansong, Economic & Commercial Counselor The Embassy of the People's Republic of China in South Africa, South Africa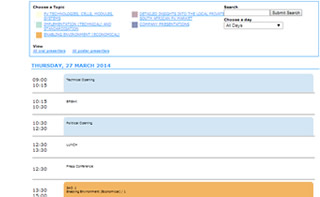 Detailed conference programme

Following the review of the submitted abstracts, the Scientific Committee has finalised the programme of the first African Photovoltaic Solar Energy Conference.
PV technologies, cells, modules and systems, implementation (technical) and standardization, enabling environment (economical) and detailed insights into the local private South African PV market are the topics to be covered over the event.

Have a look at the detailed conference programme here



See who is exhibiting

Open to industries, international organizations, research structures and organizations, specialized advisory services and consultancy firms, donors and professionals involved in the various sectors of solar photovoltaic energy.

See the list of exhibitors here



Who is already registered?


Join the 200+ scientists, utilities, industrialists, investors, project developers and other specialized PV professionals at this first AfricaPVSEC with international speakers gathering from Algeria, Brazil, Congo, Germany, Kenya, Italy, Morocco, Nigeria, Portugal, Rwanda, South Africa, Syria, USA, Tunisia and many other countries to exchange experiences, to learn about new initiatives and technologies.

Selection of registered attendees:

2ie Foundation, Burkina Faso • AIT Austrian Institute Of Technology, Austria • Al Akhawayn University In Ifrane, Morocco • Amsc (American Superconductor), United States • Anwar Oussman Associates, Chad • Artsolar, South Africa • As Power Solutions, South Africa • Bayelsa State Government Of Nigeria, Nigeria • Beijing Furunjia New Energy Technology, China • Big Media, South Africa • Biosun, Spain •Business Day, South Africa •Cadi Ayyad University, Morocco • Camco Clean Energy, Kenya • Ceiholding, Singapur • Centro Nacional De Energias Renovables, Spain • Civil Society Renewable Energy Forum, Zambia • CRTSE, Algeria • Dedora International Services, Spain • Deea Solutions, Germany • Ecole Mohammadia D'Ingenieurs, Morocco • ECREE, Cape Verde • Ιcole Supιrieure Privιe D'ingιnierie et Technologies (Esprit), Tunisia • Emergent Energy, South Africa • Energies, Environment, and Technologies Studies et Researche Agency, Congo Democratic Republic • Ericsson, Sweden • EngineerIT, South Africa • ETA-Florence Renewable Energies, Italy • Euro Esco, Italy • Euroasia Semiconductor / Solar PV Management Magazine, United Kingdom • European Commission, JRC, Italy • European Commission, JRC, Netherlands • First Solar, United States • Fraunhofer CSP, Germany • Fraunhofer ISE, Germany • Fssm, Morocco • Fujiang Province Institute of Metrology, P.R. China • GCL Solar Power, United States • Gebrόderschmid, Germany • Geonica S.A., Spain • Groupe Defies et Strategies, Ivory Coast • GIZ, Tunisia • GIZ Ames - Mozambique • Helmholtz-Zentrum Berlin Fόr Materialien Und Energie, Germany • Heriot-Watt University Scotland Uk, United Kingdom • HiSEL Power Corporation, Canada • IBERDROLA, Spain • IBERDROLA Engineering, South Africa • IRENA, United Arab Emirates • IRESEN, Morocco • Ibadan South West Local Govenment, Niger • Indian Institue Of Technology, India • Intatec Engineering Resources Ltd., Ghana • IPVEA International Photovoltaic Equipment Association, United States • IRDEP, France • JSC "NAC" Kazatomprom, Kazakhstan • Kaduna Polytechnic, Nigeria • Karachi Scientific Society, Pakistan • Kmk Exim Corporation, India • Komax Solar, Portugal • Ladoke Akintola University of Technology, Nigeria • LixinZhiBang Energy Sciences Corporation, China • Maoni Nerwork, Kenya • Mart Jim Investor, Nigeria • Manz AG, Germany • Ming Hwei Energy Co., Ltd., Taiwan • Ministry of External Relations, Cameroon • Ministry of Energy of Mozambique, Mozambique • Moroccan Agency for Solar Energy, Morocco • Nigerian Railway Corporation, Nigeria • Nikolas Idowu Technical Services, Nigeria • Oil & Gas, Nigeria • Ola Mother Electrical Appliances Ventures, Nigeria • Olutosin Engineering Snc, Italy • Ong Houkami, Ivory Coast • Pak Electric Centre, Pakistan • Pakistan Community Peace Foundation, Pakistan • Parsons Brinckerhoff, United Kingdom • Photovoltaic Technology Intellectual Property (Pty)Ltd, South Africa • Pk Full Trading Enterprise, South Africa • Power Holding Coy/Ikeja Electricity Distribution Coy., Nigeria • Powernutz, South Afric • PSES-ENS-UM5A, Morocco • PTiP - Pv Technology Intellectual Property, South Africa • Pv Magazine , Germany• Reiner Lemoine Institute, Germany • Representation of the Kralovehradecky Region to the EU, Belgium • Rolta Power, India • Roth & Rau Ag, Germany • Solar International , UK • S.Power Solution, Nigeria • SAEE / CPUT, South Africa • Samkaye Ventures, Nigeria • SC Sustainable Concepts GmbH, Germany • Schenker South Africa (Pty) Ltd, South Africa • Shanghai Shen Hang Imp&Exp Co., China • Singulus Technologies Ag, Germany • Sokoto Energy Research Centre, Nigeria • SNEC, China • Solairedirect Southern Africa (Pty) Ltd, South Africa • Solar Technology System Limited, Nigeria • Solarbuyer, Llc, Germany • STR, Inc, United States • Somalia Ministry of Environment, Somalia • Strathmore University, Kenya • TE Connectivity, South Africa • TESE, Guinea Bissau • TESE - Engineers Without Borders, Portugal • The University of North Caroline At Charlotte, United States • The Embassy of the People's Republic of China in the Republic of South Africa, South Africa •The New Age, South Africa The University of Tokyo, Japan • Top Cable, South Africa • Touba Energie Solutions, Senegal • Tunhab Consult, Nigeria • Trojan Battery Company, South Africa • TάV Rheinland, Germany • Twesi Company Limited, Uganda • UNEP RISΨ Centre, Denmark • Universidade De Sγo Paulo, Brazil • University Ibn Zohr, Morocco • University of Aleppo, Syria • University of New South Wales, Australia • University of North Carolina, USA • University of Pretoria, South Africa • University of Rwanda, Rwanda • University of The District of Columbia, United States • University of Toronto, Canada • White House Solar And Diablo Valley College, United States • WIP - Renewable Energies, Germany • Yingli Solar, P.R. China • Zambia Centre For Environment And Climate Change Dialogue, Zambia • Young Volunteers for Environment Ethiopia, Ethiopia • ZNSHINE PV-Tech, China • Zimbabwe Open University, Zimbabwe

For more information please visit www.africapvsec.com


CONFERENCE SUPPORTED BY








ASSISTANCE ONSITE BY STAFF OF




GOLD MEDIA PARTNERS


SILVER MEDIA PARTNERS


ONLINE MEDIA PARTNERS